Solstice Capelet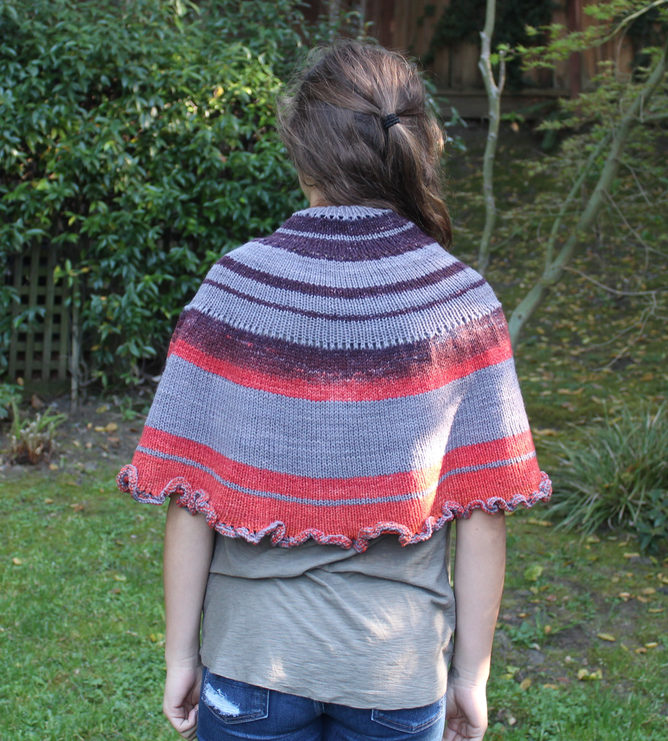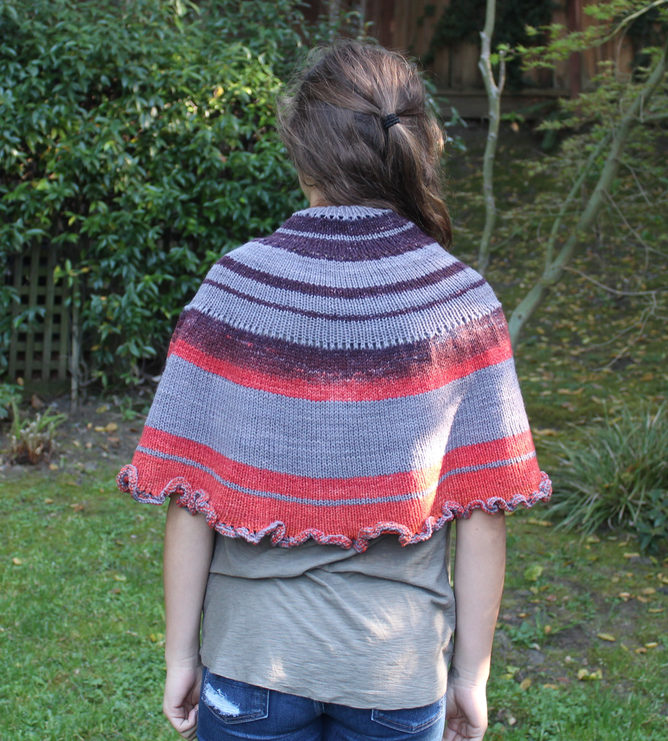 Solstice Capelet
This is a super easy and totally modifiable ½ Pi Circle capelet. Made with any two yarn colors you like, it's endlessly versatile. The Pi Shawl shaping does all the work for you and this capelet drapes over the shoulders and stays put. I made this one in two colors of Sincere Sheep Cormo Worsted: Winter Solstice, and Winter's Night.
Pattern Notes:
This capelet is knit with the Half Pi Shawl formula which consists of doubling the stitches in each section. We begin with 8 rows, the next section is 16 rows, the third section is 32 and so on. Since we are working with two yarns, be sure to carry your non-working yarn up the side of the work as you go. That way everything will be secure and woven in as you work and you'll only need to weave in two final ends when you finish.
You can modify this pattern to knit the two yarns in any sequence you like, so long as you stick to the correct number of rows within each section.